Lent begins on February 22, 2023 with Ash Wednesday and ends on Easter Sunday, April 9, 2023.
What do we do during Lent?
Lent is a penitential time in which Catholics focus on prayer, fasting, and almsgiving. St. Pius X has lots of events and opportunities to strengthen your faith this season. To keep up to date, follow us on Facebook and make sure that you are receiving our weekly emails. If you are not receiving our emails, please call the parish office 616.532.9344
Calendars of Events
SPX Lenten Calendar
Crossroads Schedule
Diocese of Grand Rapids
Prayer
Stations of the Cross | Fridays at 7:00pm. On Good Friday, Stations will begin at noon.
Sacrament of Reconciliation | Thurs 4-5pm (Feb 23, Mar 2, 9, 30) & Sat 4-4:45pm
Lenten Penance Service ~ March 7 | We will begin with Adoration and an Examination of Conscience followed by an opportunity for individual reconciliation.
"The Light Is On For You" ~ March 23 | Mass at 5:30pm & Reconciliation from 6:00-8:30pm

Pray for Our Candidates and Catechumens!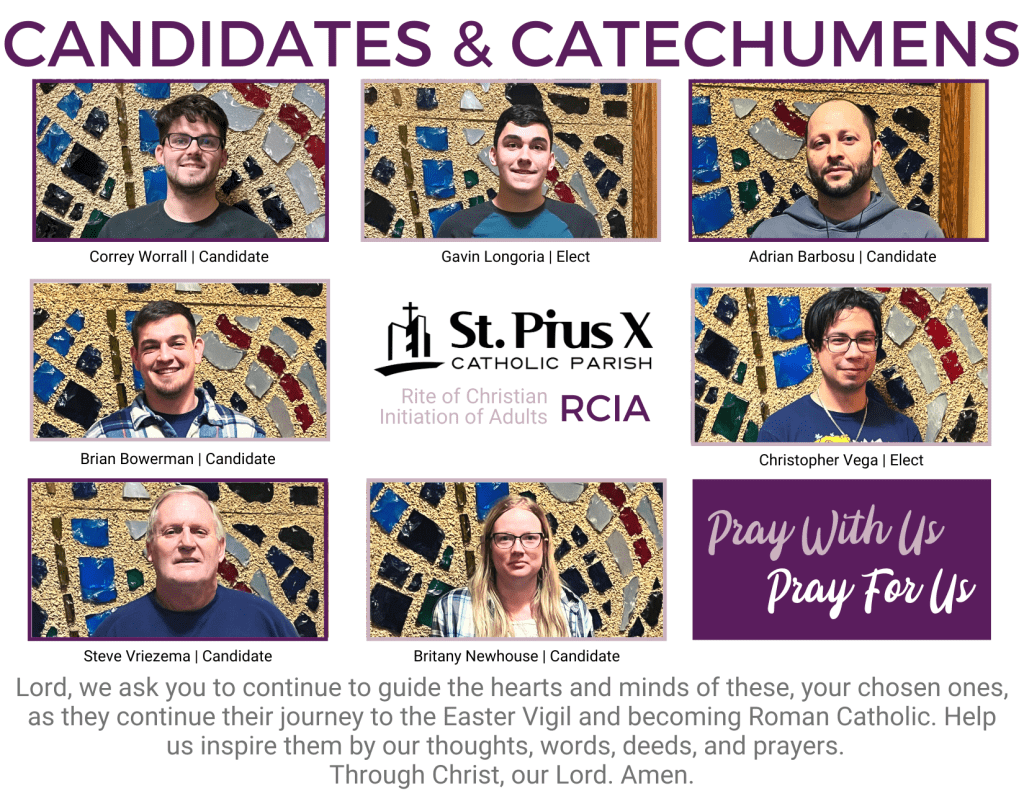 Hallow | Download the #1 Catholic app for prayer and meditation. Hallow+ is available to our parishioners for free through Easter. CLICK HERE to create an account.
Fasting
Almsgiving
CRS Rice Bowl | Rice Bowls & Envelopes are available in the Gathering Area.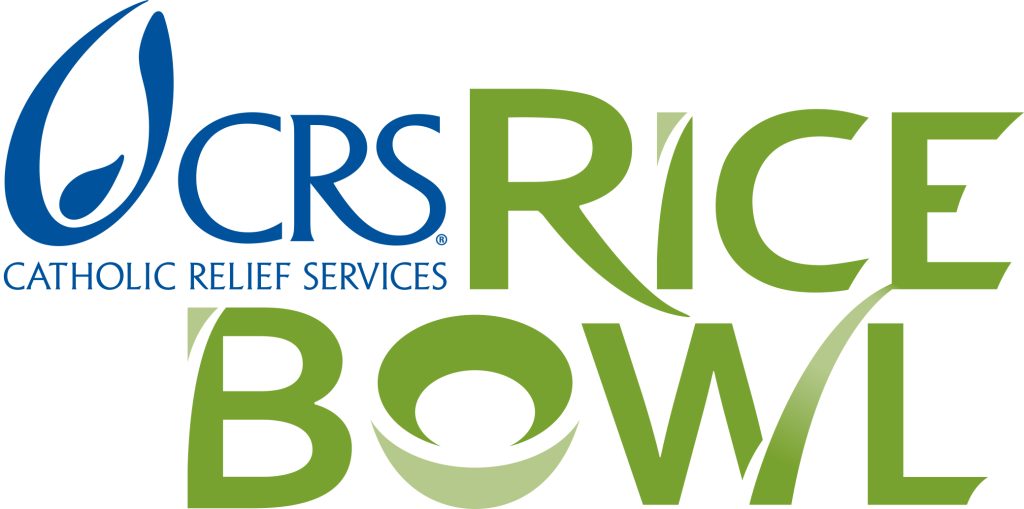 CSA (Catholic Services Appeal)
St. Pius X | Because we are a Stewardship parish, we are able to provide free and low cost programming for our parishioners.
Liturgy Schedule
Ash Wednesday
We will have Ash Wednesday Masses on March 2nd at 9:00am, Noon, and 7:00pm. In preparation, please bring your old palms to the Gathering Area starting February 12th. Ash Wednesday is a day of fasting.
Holy Week
Holy Thursday ~ April 6th
Mass of the Lord's Supper 7:00pm
Good Friday ~ April 7th
Stations of the Cross 12:00pm
Passion of the Lord with veneration of the cross 1:30pm
Holy Saturday ~ April 8th
Blessing of Baskets and Food – 10:30-11:00am
Holy Vigil for Easter – 9:00pm
Easter Sunday ~ April 9th
Masses at 8:30am & 10:30am