A New Chapter
---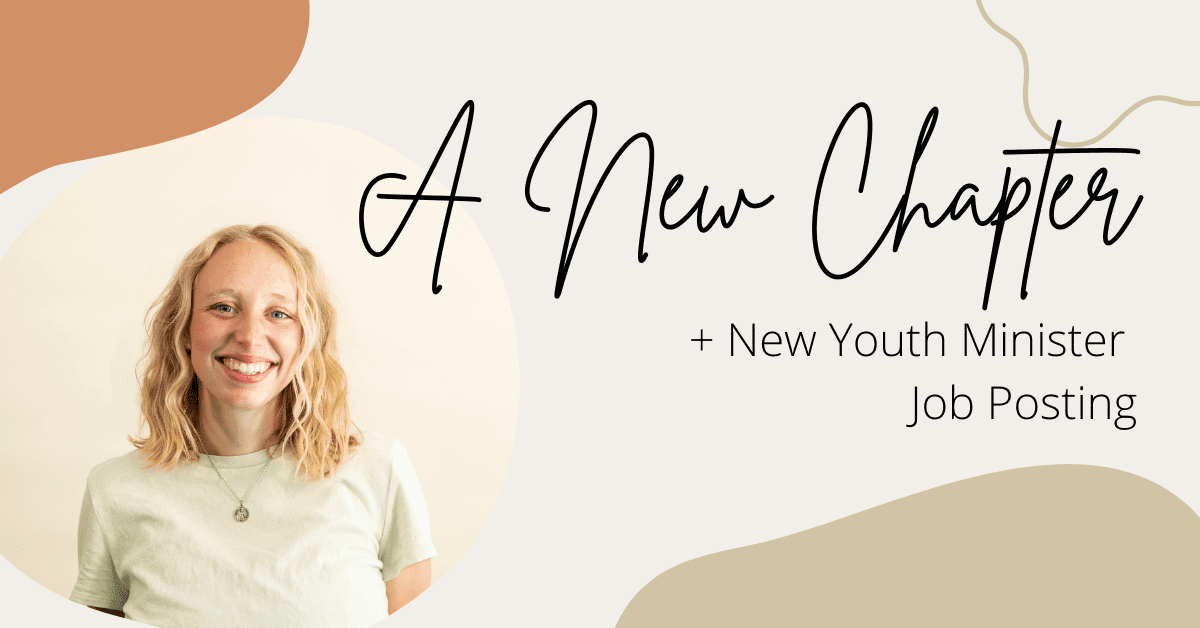 Dear St. Pius X Parishioners,
It is with great sadness that I am announcing my resignation as Coordinator of Youth Ministry at St. Pius X Parish. Over the past several months, I have been discerning how best to live my primary vocation as a wife and mother while also giving my gifts back to God and His Church. Working at St. Pius X has been a tremendous gift to my family and me – Mike, Lily and I have found a home here and will remain attending SPX as parishioners. I love our youth ministry community, the SPX staff, and (of course) our youth! It is because of the ways God has loved me through this parish and the sacraments of His Church that I feel confident He is asking me to step away from youth ministry at this time to lean into being a wife and mother more fully.
It has been one of the greatest joys of my life to encounter Christ in each of you.
Thank you for inviting me into this parish with open arms. Thank you for allowing me to walk alongside you on our journey towards Heaven. Thank you for showing me what a parish, that is all-in for youth, looks like. Thank you for your friendship in Christ.
Every May when Elizabeth Post and I hold our high school leadership interviews, one question we ask teens applying to the team is, "What is your favorite part about being Catholic?" The #1 answer I have received over the past 3 years of interviews is: "the people."
While not articulated in this way – I would offer that the youth leaders of our parish express collectively that their favorite part about being Catholic is the body of Christ made manifest in His bride, the Church (aka: the people). When I first started at St. Pius X, I was introduced to the phrase "SPX FAM." Admittedly, it seemed a bit cheesy; but it doesn't feel that way anymore… it just feels like the truest way to express what our community is about: the people. This is because of YOU and will remain because of you. You are "the people."
My prayer for this parish is this: that every parishioner (youth + adult) would encounter the true presence of Christ for them, that they would experience this love in the sacraments, in prayer, and in each other. My hope for this youth ministry program, is that whoever God has chosen to be the next youth minister will be welcomed with open arms into this SPX FAM and they too will grow to know what it means to love "the people" of this parish.
I humbly ask for your prayers for our parish as we search for a new youth minister, for our staff members who will be working double time in the absence of one, and for me and my family as we enter this next season of life.
In the Heart of Christ,
Alex O'Sullivan
We are beginning the search for a new Youth Minister. Please pray for Alex, her family, and the SPX teens as we navigate this transition.
Please Click HERE to read more about this job posting.