Meet & Greet! St. Pius X Green Thumbs
---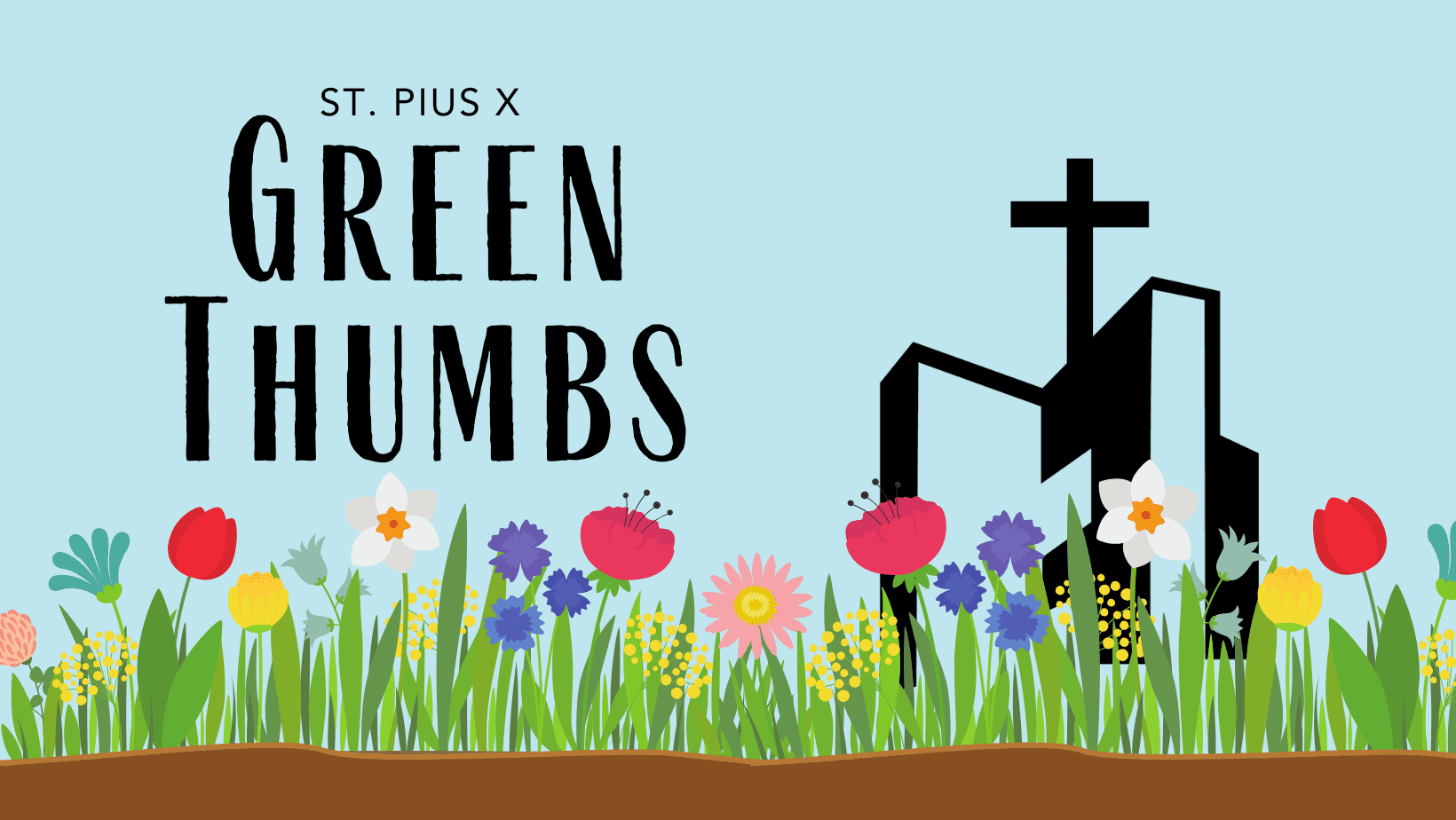 Do YOU have a green thumb? Are you interested in keeping the church grounds beautiful?
Join us on Wednesday, May 31 from 6:00-7:30pm to meet other Green Thumb members, discuss the areas of the grounds that need work, and share a meal. Pizza, salad, and soft drinks are provided. We will meet at the Parish Offices.
Hope to see you there!
RSVP: https://forms.gle/3e2FXLzds2guHwZEA
Contact: Marilyn Beckwith