SNL "The Passion" Showing
---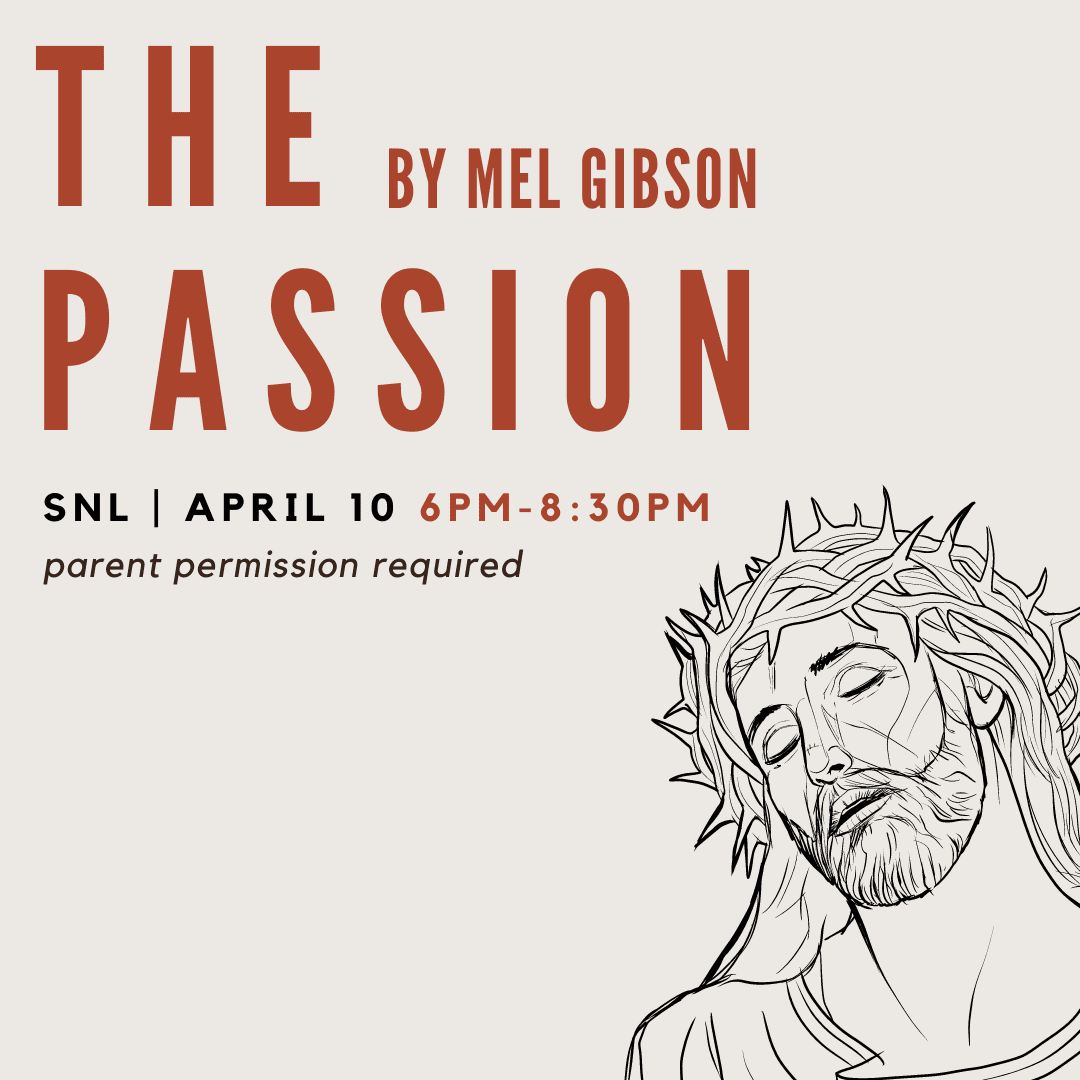 Sunday, April 10 | 6pm-8:30pm
High schoolers are invited to watch the movie, "The Passion" by Mel Gibson on Sunday, April 10 at 6pm in the Sarto Center. "The Passion" is a movie about the final hours of Jesus life. We will participate in a discussion following the movie and address both the scriptural account and the "artistic" interpretations of the movie.
Permission from parents is REQUIRED for your child to participate in this gathering. No teen will be permitted to stay without parental consent.
Your consent can be given by completing the form below.