The Formation Office is dedicated to assisting the people at St. Pius X Parish to live the call of Jesus through teaching and developing the tools to learn about our Catholic faith and live this faith in real ways.
We offer programs for all ages at SPX Parish for we believe learning is a lifelong process of deepening our faith.
Faith Formation Classes begin in the Fall.
Classes are offered for grades K-12.
K-6 can choose either Wednesdays from 5:45-7:15pm or Sundays from 8:45-10:15am.

Do you hear the Holy Spirit calling you to serve as an elementary catechist? Contact Glenda to see how you can help.

7th & 8th Grade is Sundays from 5:30-7:30pm
High School meets Sundays 7:00-9:00pm (Kickoff will be September 17 from 5:30-7:30p)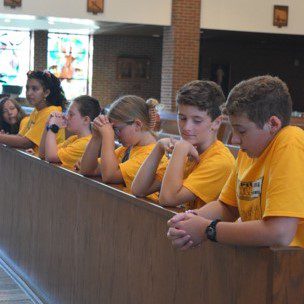 More information about all our programs can be found by clicking menu tabs or Buttons above.
Feel free to contact us with any questions.