Christ the King
---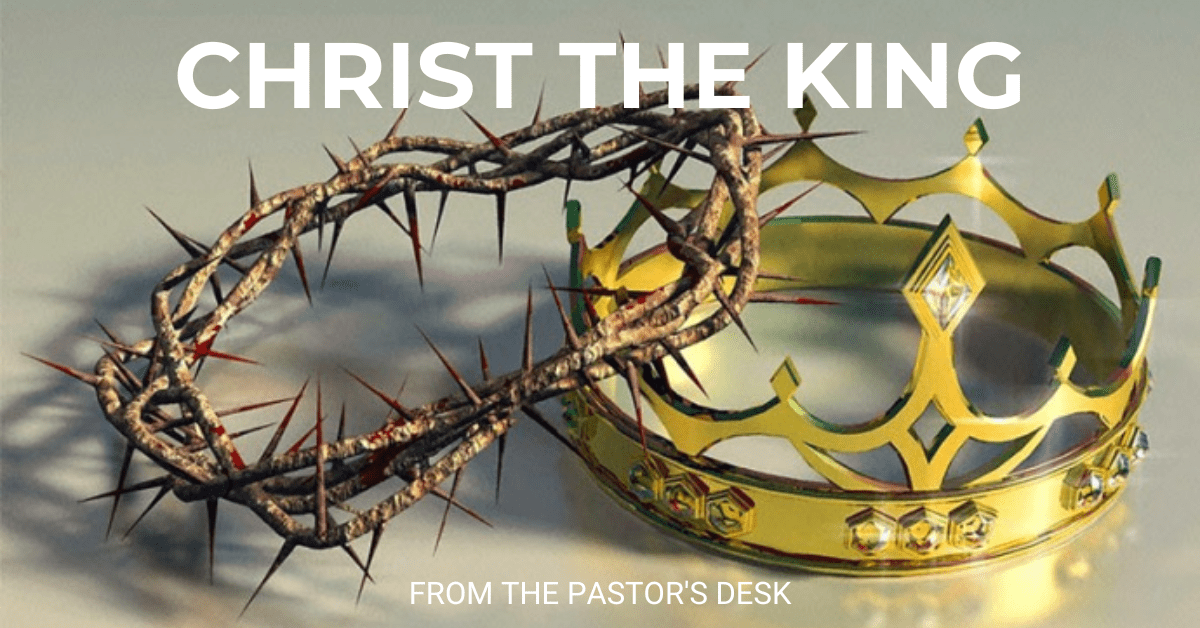 Dear Brothers & Sisters in Christ,
Pope Benedict XVI said, "the unredeemed state of the world consists… in the failure to recognize the truth." If Jesus is the one who redeems us and saves us, then you may wonder whether this statement is accurate or not. Think about it, would the pharisees and Jewish leaders have crucified Jesus if they had recognized the truth and knew he was God? Of course not… But they didn't recognize him… Can we recognize the truth? What is truth? Well, the answer is quite simple, the truth is that Jesus is our King. And since the truth is intricately linked to the person of Jesus Christ, then what Pope Benedict says is accurate: the redeemed state of the world is able to recognize the truth, because it recognizes Jesus.
Pope Benedict goes on to say, "Bearing witness to the truth' means giving priority to God and to his will over against" our interests and "the interests of the world and its powers". We must be witnesses to the Truth. And this means we are witnesses of Christ.
Sometimes, being a witness to the truth is difficult, painful, and even leads to persecution. Proposal 3 has been a great example of this. Suffice it to say, the Church's views regarding life are not popular. We will always fall on the side of life. When it comes to abortion, capital punishment, the poor, immigration, just to name a few, the church will always support life and policies that uphold the dignity of each person.
Friends in Christ, my encouragement for you is to not lose hope. Two-thousand years ago, the people of this world rejected what was true and crucified our Lord. And yet, by his Resurrection, he still won. Regardless, of our disappointments regarding the passing of proposal 3, may we be filled with great hope, that Jesus will still win in the end. Here are some encouraging words from Bishop Walkowiak:
The passage of Proposal 3 in no way diminishes our commitment to pray for and support human life at all stages of existence. It is disheartening to see that society continues to promote abortion as the only option for women experiencing unintended or unplanned pregnancies. I call on our elected representatives to enact legislation that prioritizes the well-being and stability of families in our society…"
We are grateful to all those around our state who worked tirelessly in opposition to Proposal 3 praying fervently, sharing resources, and having the important conversations with friends, family and neighbors to help change hearts and minds.
My friends, as we celebrate the feast day of Christ the King, we know and believe, that Jesus is The Way, The Truth, and The Life. May we testify to the truth, Jesus Christ, the person who brings God's never-failing love into our lives, so that we may give priority to God and his will over the interests and powers of the world.