OSOF – Thank you!
---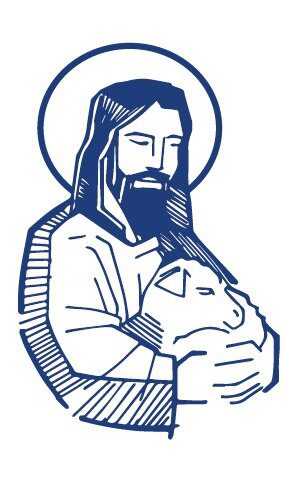 Over the past several weeks our parish has embarked on a wonderful endeavor: showing our support of the Our Shepherds Our Future Diocesan capital campaign. We heard from seminarian Jeff Davlin, who talked about how he has fallen in love with Christ's church and his excitement at one day serving that church as a priest for the diocese. We heard from Fr. Mel on the joy of his 58 years of priestly ministry. And we heard from one of our recently ordained deacons, Deacon David Sacha, about being sent as Christ missionaries in the world. Our parish has enjoyed the wonderful gift of seeing in a direct way how diocese is blessed by our parish's support.
Additionally, on a personal level, the need continues to be great. This summer I accepted seven men to as brand-new seminarians for the diocese of Grand Rapids. That is a large incoming class of new seminarians. I am very excited about this. I also believe next year has the potential to be just as large. I have learned in my short time as vocation director never to try and guess how many new seminarians there will be next year. All I try to do is pray that God will move the hearts of young men to give seminary a try and discern the priesthood.
Starting this fall, we will have 24 seminarians. That is up from 20 seminarians last year. God certainly is good. I mention all of this because this is what the $600,000+ pledged by our parish is going to support. The funds to make it possible for those who feel called to study for the priesthood.
As I mentioned at Mass, we will no longer be posting financial updates about the campaign. If there were to be any significant changes, we would certainly let the parish know. For now, I trust that our parish will continue to support priestly vocations through not just our charitable giving but also in our prayer as well.
Friends, I love being a priest and I take great joy at helping other young men discern their vocation. Words cannot express my gratitude to all of you for the endorsement you all have shown for the priesthood. May we continue to pray for more good, humble, and holy priests who will shepherd God's people for years to come.